I've just discovered the fun of using Polyvore and decided the make some outfits with the dresses I'm currently lusting over.
First, Operetta Bouquet by Alice and the Pirates. It's never been my style but... I think I'm getting more and more into the mori/dolly inspired version of lolita, with its flowers and earthy colours.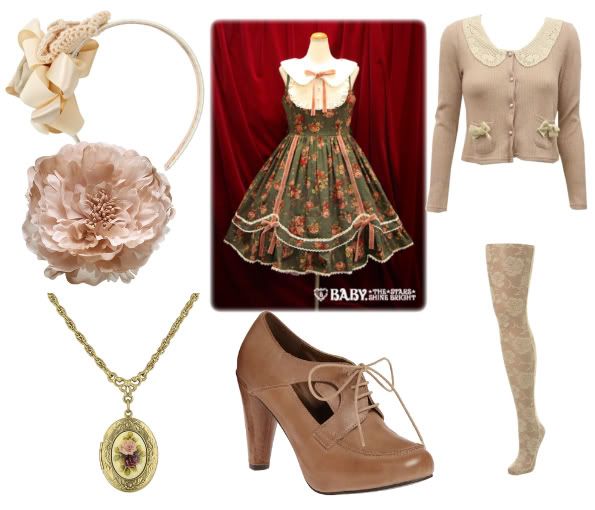 And two similar outfits with Queen's Coach, also by Alice and the Pirates. I'm not so happy with them but I'm still new to Polyvore and still have some problems finding the items I want.