Welcome to my fashion-centred blog. This will be mostly my personal fashion blog. I'll post photos of my daily outfits, write about shopping and sometimes I might rant about designers that I either love or hate. I probably won't write that much, though. You can expect to see more pictures than text here.
A few words about me. I'm a girl in my 20s currently living in Poland. I'm partial to the darker and feminine side of fashion and am a big fan of Japanese street styles. Occasionally I dress lolita, usually either gothic or classic. I don't limit myself to one style though, so you might see many types of outfits here.
For now, just one photo: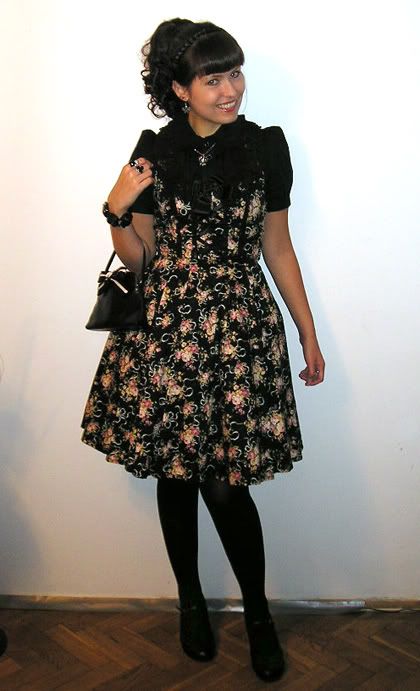 I hope you'll enjoy this blog!