My outfit from the GUILD gig I mentioned. I didn't take any pictures in Warsaw. Thankfully I took one when planning what to pack.
I wore a wide black belt with a bow. You probably can't see it too well here. Well, that's the only non blurry picture I managed to take...
And a picture of my accessories because they were the main focus of the outfit.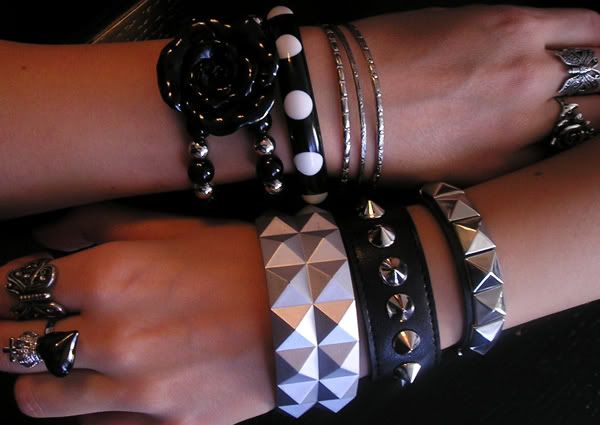 dress: H&M
boots: QUAZI
accessories: mostly Bijou Brijitte and some random places