Generally, I don't like wearing the exact same outfit twice. I always try to change something. It's so easy to change a coordinate with just a belt, or a different pair of shoes, so why stick to the same version over and over again?
But there are a few outfits that I like so much that I wear them once in a while, not too often though, and still don't get bored.
Old pictures because it didn't make sense to take new ones.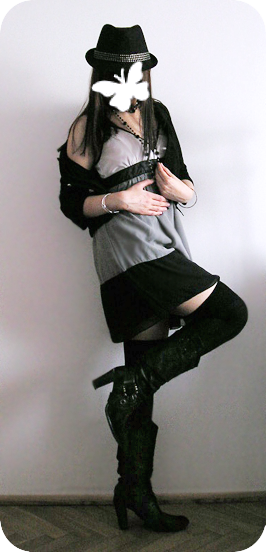 dress: New Yorker
jacket: CandyStripper
hat: I am
boots: Humanic