Today I arrived in Tokyo, where I'm going to spend the next month.
If there are any typos and/or other mistakes in this post, please forgive me. I haven't slept for three days. Bacause you cannot call those light naps in the car and on the plane
sleep
.
I promised myself I wouldn't buy anything, especially not expensive things. A pair of brand socks maybe. Maybe even two pairs, cause I always feel that buying such small items online is such a waste of money when you have to pay for shipping. But I definitely didn't expect to buy a dress!
When I saw it it was love at first sight. It was on sale (-60%) so it was a pretty good deal, too. The brand, Excentrique, doen't ship overseas as far as I know, so normally I would also have to pay for shopping service, shipping and possibly customs. And it's such a great feeling to be able to actually try clothes on before buying them!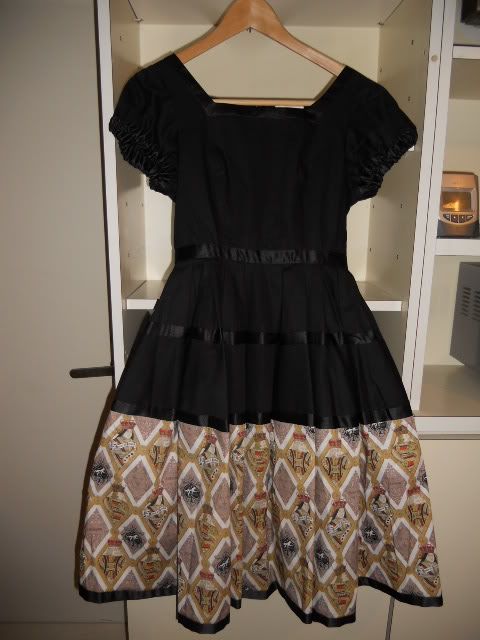 Sorry for the poor quality of the picture, but that's the best I can do right now,
Look at the details of the print! Isn't it gorgeous?
I also bought a short-sleeved bolero from Baby. Yay for 50% sales!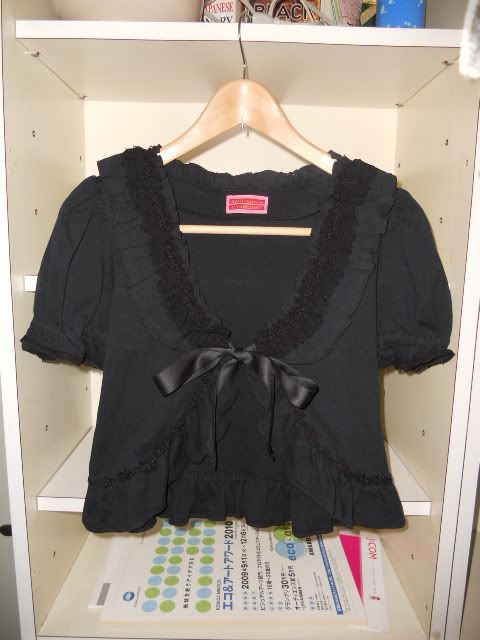 I bought this item for practical reasons. I gaines too much weight and I don't want to show my arms when I wear my Versailles Rose JSK, so I'll wear this bolero over it XD