Last Friday, one day after D's concert, we had a lolita meet up in Wroclaw.
It was a little chilly, so I had to wear the only jacket I had with me.
I think my outfit lacks balance. I have so many things on my head and so little from my knees down. I guess more chunky-looking heels and lace trimmed socks would be better, but it was too cold for socks and I couldn't fit another pair of shoes into my suitcase.
Anyway...
We went to a cafe called Graciarnia (lumber room) and then we took some pictures outside.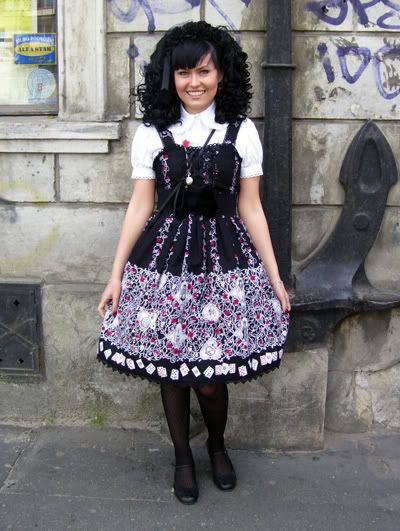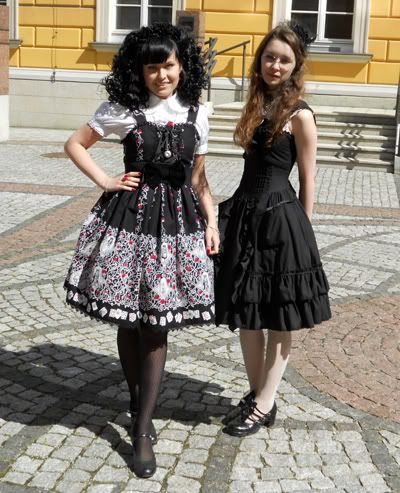 with LivingDeadGirl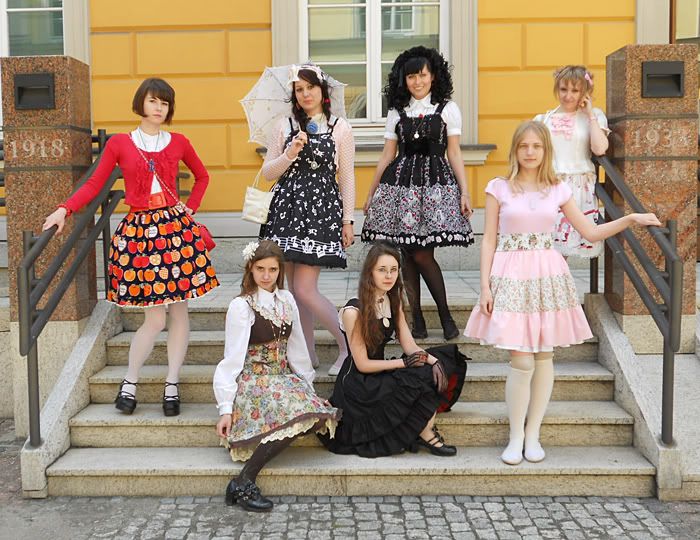 our not-so-small group
You can see more group shots and individual outfit shots in my egl post
here
.
outfit rundown:
JSK: Alice and the Pirates
blouse: Innocent World
jewellery: I am, Bijou Brigitte and other
hair accessory: handmade
tights: Gatta
I wore my new hair falls. I had to get new ones cause I dyed my hair black and my old brown hair falls looked funny attached to my natural hair.
I also wore a wreath-like headband which I made a few days before going to Wroclaw.